ミスティッククォーツ、ミスティックトパーズとは
ミスティックとは7色に輝くように付加価値を高めた宝石です。
人為的に虹色効果を与えるチタンコーティングがなされております。
比較的大粒で透明度の高い、天然水晶や天然トパーズが原石として使われます。
処理中に高圧力を加えるため石が粉砕されることも多々あるそうです。
銀色にカラフルな配色になるので、シルバーアクセサリーに相性が良い石です。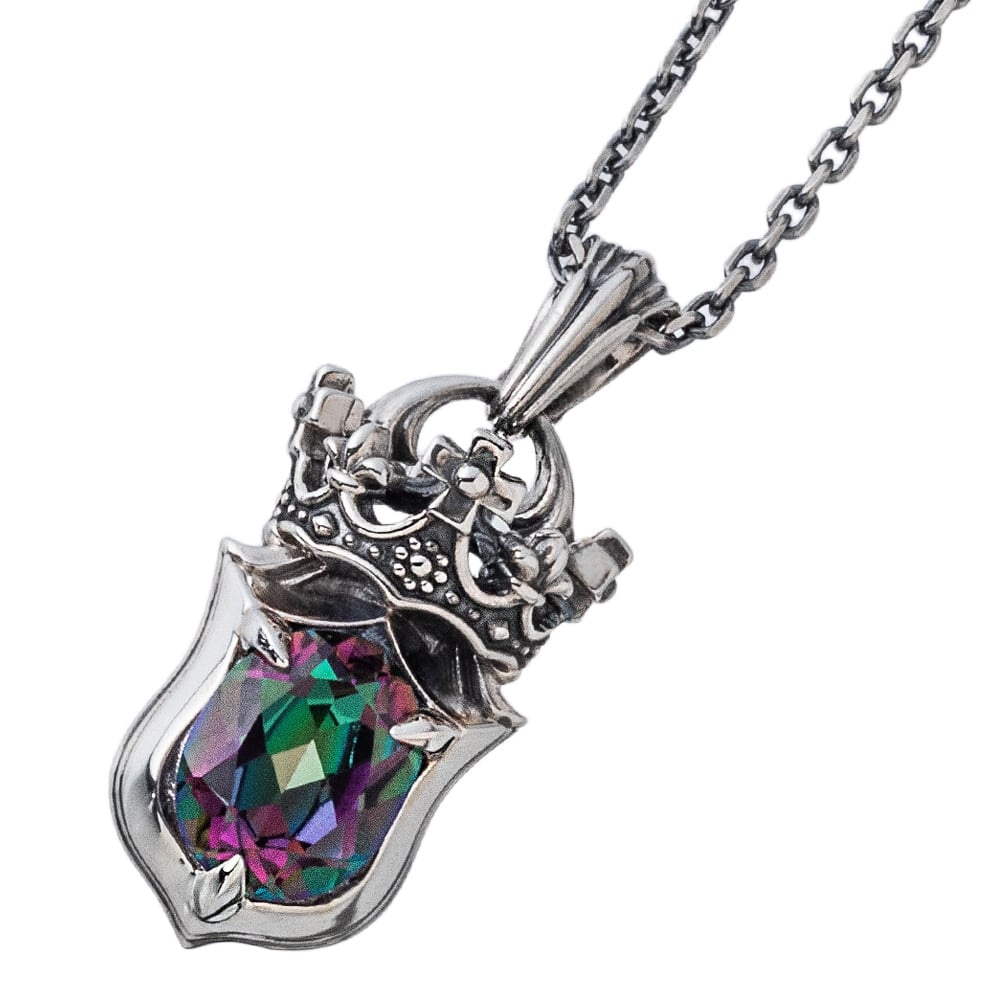 What are Mystic Quartz and Mystic Topaz?
Mystic is a gem with added value so that it shines in seven colors.
It has a titanium coating that artificially gives a rainbow-colored effect.
Natural quartz and natural topaz, which are relatively large and highly transparent, are used as rough stones.
It is said that stones are often crushed due to high pressure applied during processing.
It is a stone that goes well with silver accessories because it has a colorful color scheme in silver.