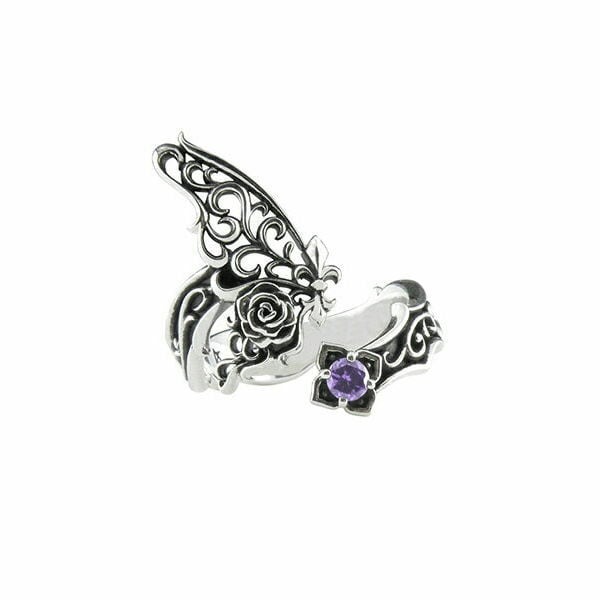 蝶
さなぎから蝶へ、美しく生まれ変わる姿から美の象徴となっています。
蝶自体の美しさからも、女性に人気のモチーフです。
また、蝶のような羽モチーフは、その飛ぶ特性から運勢が上がるといったプラス的な意味を持ちます。
butterfly
From pupae to butterflies, it has become a symbol of beauty from its beautifully reborn appearance.
It is a popular motif for women because of the beauty of the butterfly itself.
In addition, the feather motif like a butterfly has a positive meaning that the fortune rises due to its flying characteristics.