銀の特徴
銀とは元素記号「Ag」原子番号47をもつ金属です。
光の反射率が高いことから、美しい金属光沢を有し、
金属の中では金に次いで展延性に優れ、銀箔に加工することができるなど加工性に優れています。
貴金属の中では比較的化学的に不安定で、硫黄化合物が空気中に含まれていると、
表面に硫化物が生成されて黒く変色します(いぶし銀)。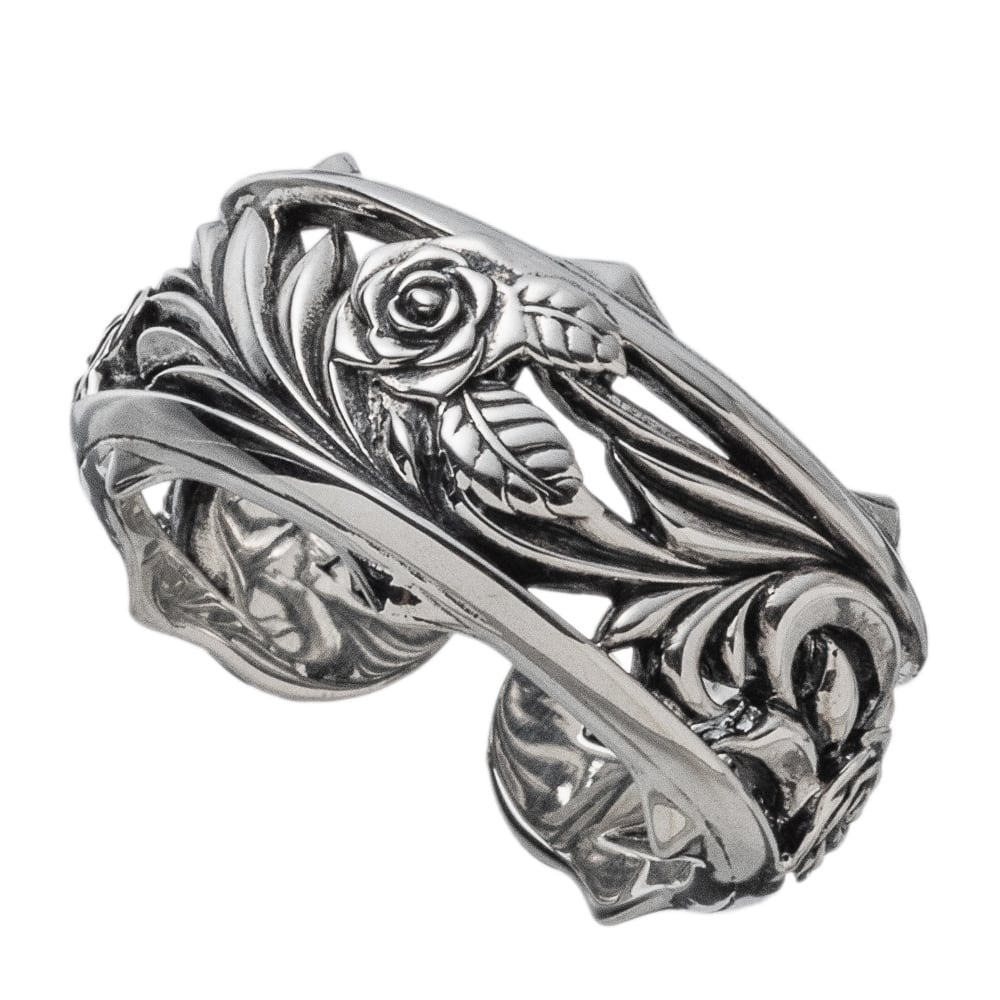 銀イオンには強い殺菌力があるため、抗菌加工製品などに広く使用されています。
今日では、銅をもしのぐ高い通電性を生かし、コンダクターなどにも利用されます。
また銀はその美しさから宝飾品、食器や家庭用品に利用されていますが、
純度100%の純銀は柔らか過ぎてたやすく破損してしまうため、通常は他の金属と混合して利用されます。
代表的なものは、Silver925。スターリング(Sterling)と呼ばれる銀で、
銀が92.5%、残り7.5%が銅など他の金属で構成されます。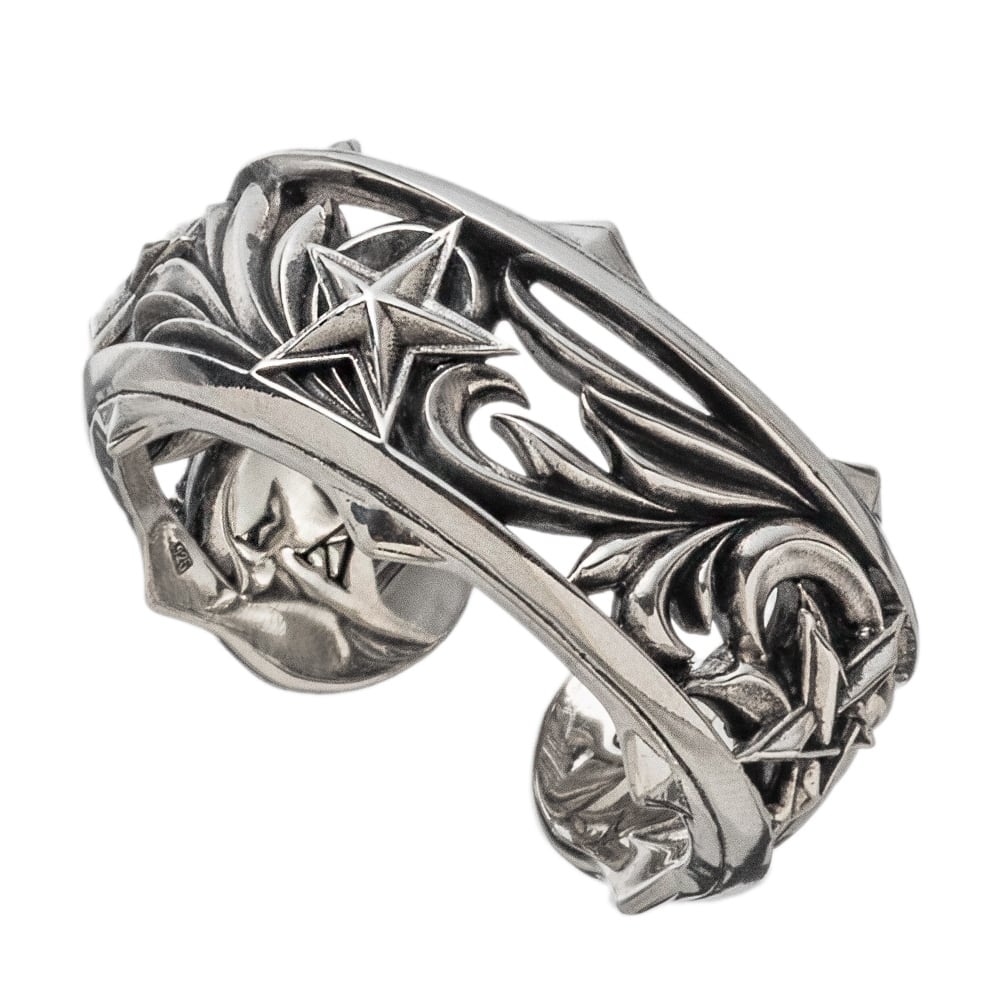 Features of silver
Silver is a metal with the element symbol "Ag" and atomic number 47.
Due to its high light reflectance, it has a beautiful metallic luster.
Among metals, it has excellent malleability next to gold, and it has excellent workability such as being able to be processed into silver foil.
It is relatively chemically unstable among precious metals, and when sulfur compounds are contained in the air,Sulfide is generated on the surface and turns black (Ibushi silver).
Since silver ions have strong bactericidal activity, they are widely used in antibacterial processed products.
Today, it is also used for conductors, etc., taking advantage of its high electrical conductivity that surpasses that of copper.
Silver is also used in jewelry, tableware and household items because of its beauty.
100% pure sterling silver is usually mixed with other metals because it is too soft and easily damaged.
A typical one is Silver 925. In silver called Sterling,
Silver is 92.5% and the remaining 7.5% is made up of other metals such as copper.