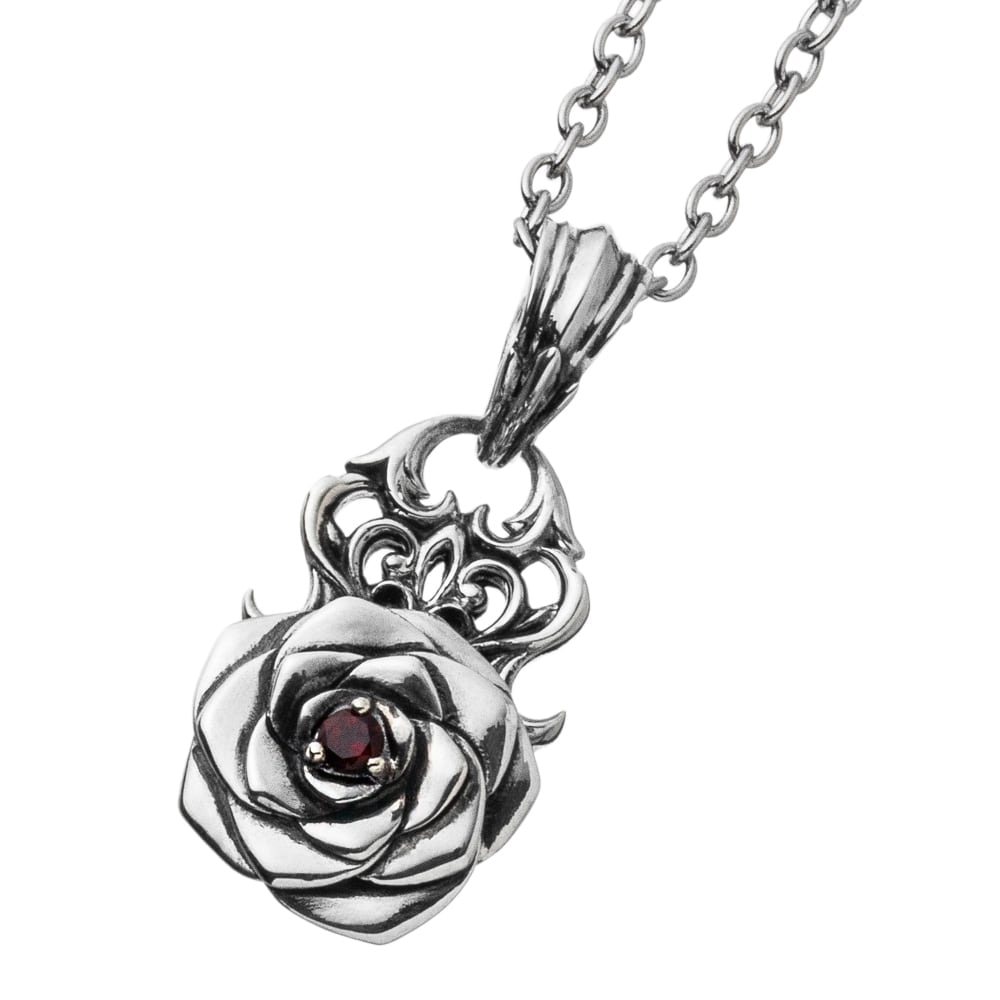 薔薇モチーフの意味とは
薔薇はシルバーアクセサリーのデザインとしても高い人気を誇っています。
美しい花の象徴である「薔薇(バラ)」。
「花の女王」とも言われます。
男女ともにかなりの人気があるモチーフです。
バラ単体のモチーフでもお洒落ですし、
スカルやハートなど他のモチーフとの組み合わせたデザインも多いモチーフ。
薔薇(ローズ)のモチーフは「愛」「美」「繁栄」の象徴!
特に赤バラはその色から「情熱」「愛情」をあらわし、恋人や家族に贈る花とされています。
これらの意味は、女神ヴィーナスから由来したと考えられます。
女神ヴィーナスは、ギリシャ神話に登場する「愛」「美」「繁栄」の神様です。
そして、薔薇の花はヴィーナスのシンボルとして扱われてきました。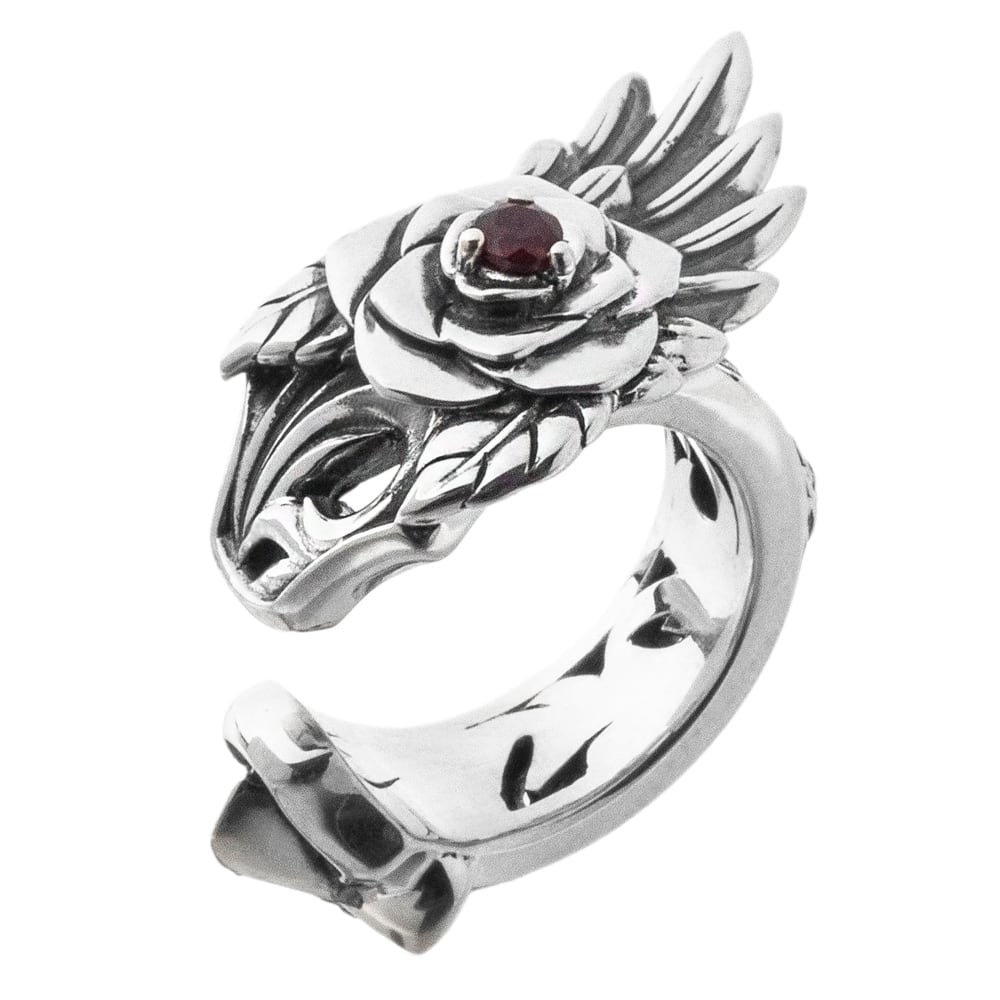 What is the meaning of the rose motif?
Roses are also very popular as a design for silver accessories.
"Rose" is a symbol of beautiful flowers. Also known as the "Queen of Flowers". It is a very popular motif for both men and women.
The motif of a rose alone is fashionable, and there are many designs that combine it with other motifs such as skulls and hearts.
The rose motif is a symbol of "love," "beauty," and "prosperity."
In particular, red roses express "passion" and "love" from their colors, and are considered to be flowers to give to lovers and families.
These meanings are thought to have come from the goddess Venus.
Goddess Venus is the god of "love," "beauty," and "prosperity" that appears in Greek mythology. And the rose flower has been treated as a symbol of Venus.