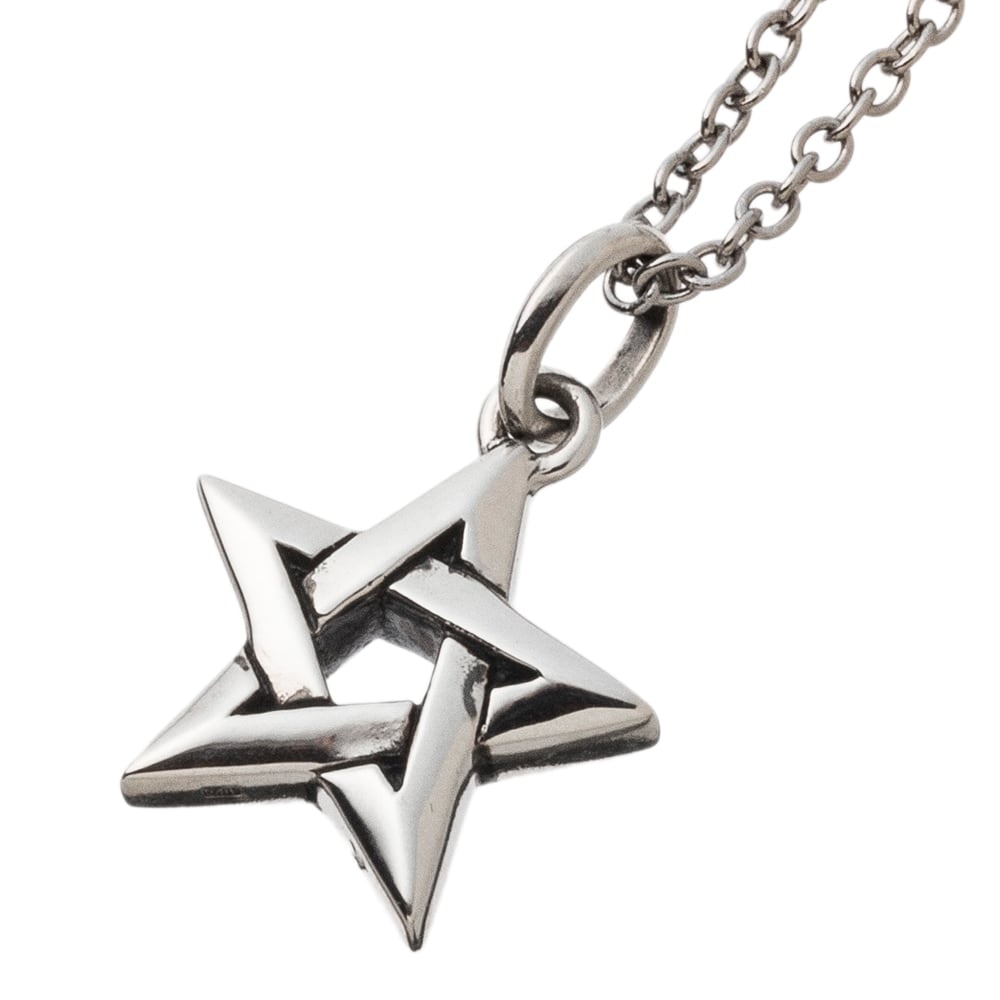 星(スター)モチーフ
シルバーアクセサリーで大人気な星のデザイン。
星は、希望・光の象徴で。チャンスや明るい未来などを表すラッキーモチーフです。
また、縁起の良い意味に加えて、とてもカジュアルなデザインなので、幅広い層から愛されているモチーフです。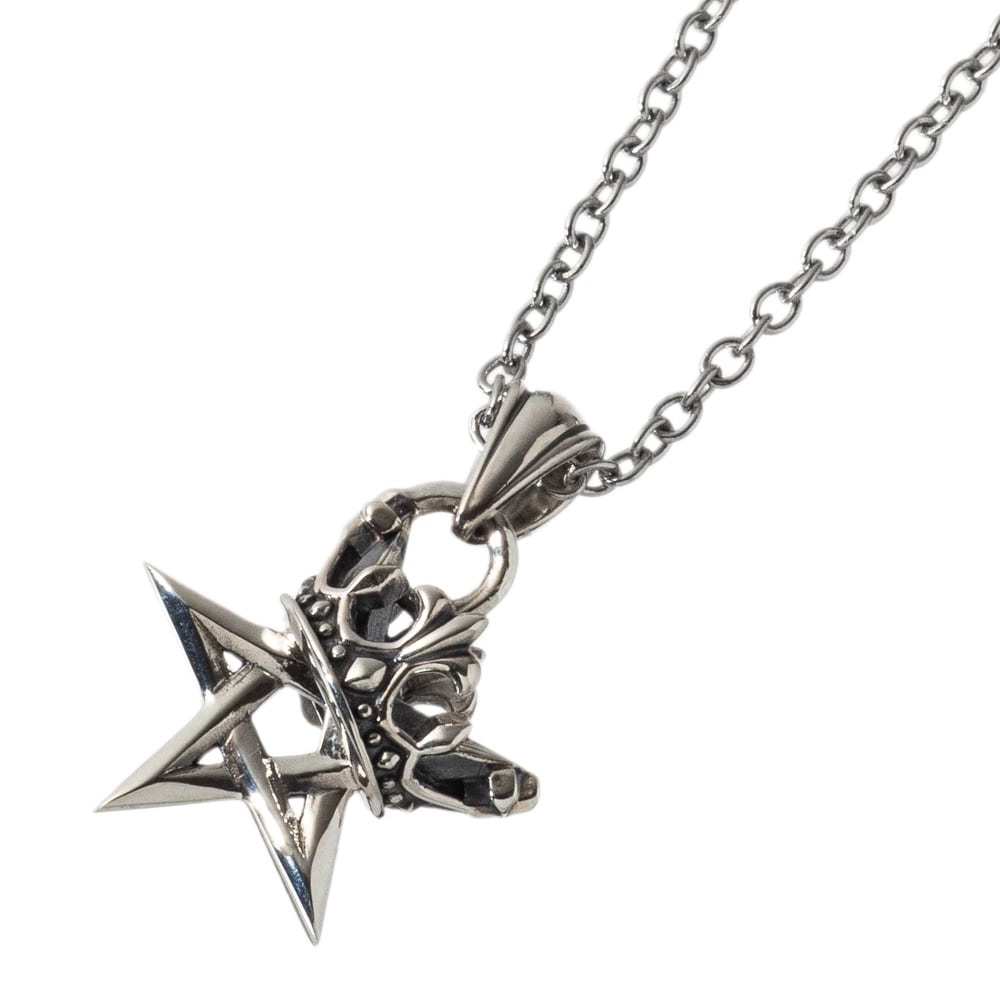 星型の原型となる五芒星は、魔除けとしての歴史は長く、4000年以上前の遺跡からも出土しています。
星は"聖なるシンボル"として世界中で扱われてきました。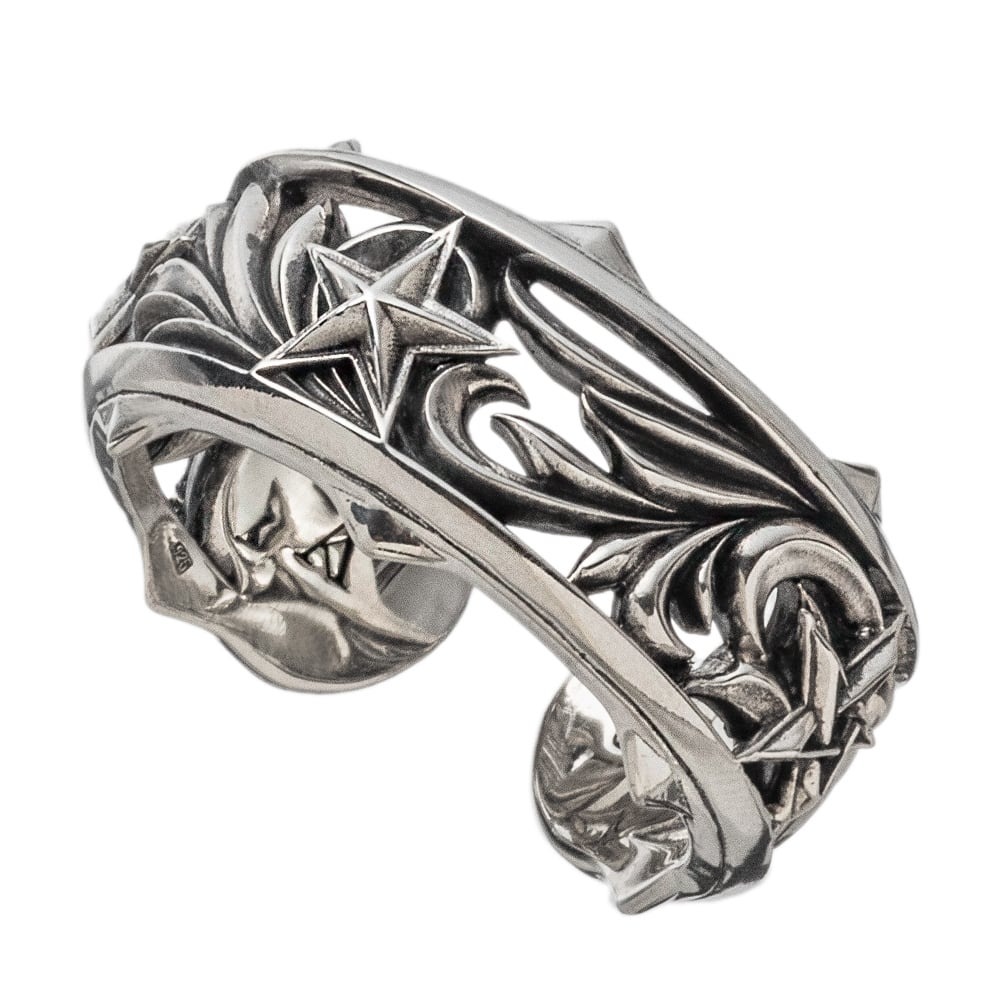 またスターには、色々な種類があります。
特に特殊で有名なものは以下です。
五芒星 (五角形の星) 魔除けの意味をもつシンボル
六芒星 (六角形の星) 旧約聖書に出てくる図形。ダビデの星とも言われ、神秘的シンボル。
ノーティカルスター 「人生の道しるべ」「正しい方向に導く」的な意味をもつシンボル。
※どの星も「神聖な意味」「希望」「光の象徴」「運命」などの意味も持っています。
スターは、その意味合いといい、シルエットといい
ブランド一押し!お薦めのモチーフです。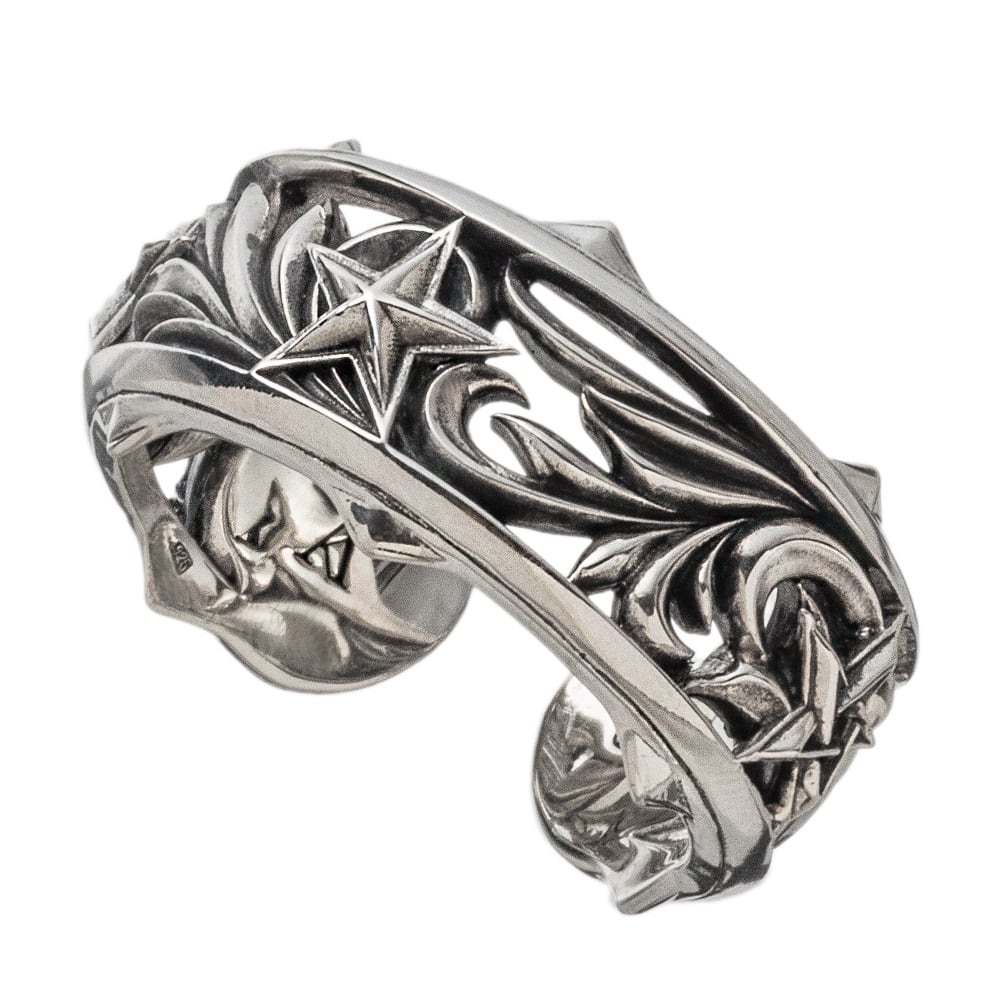 Star motif
A star design that is very popular with silver accessories.
The star is a symbol of hope and light. It is a lucky motif that represents opportunities and a bright future.
In addition to its auspicious meaning, it has a very casual design, so it is a motif that is loved by a wide range of people.
The five-pointed star, which is the prototype of the star shape, has a long history as an amulet and has been excavated from archaeological sites more than 4000 years ago.
Stars have been treated all over the world as "holy symbols".
There are various types of stars.
The most special and famous ones are as follows.
Pentagram (pentagonal star) A symbol that has the meaning of amulet
Hexagram (hexagonal star) A figure that appears in the Old Testament. Also known as the Star of David, it is a mysterious symbol.
Nautical star A symbol that has the meaning of "a guidepost for life" and "leading in the right direction."
* Every star has meanings such as "sacred meaning," "hope," "symbol of light," and "fate."
Star is called its meaning, and it's called silhouette.
One of the best brands! This is a recommended motif.